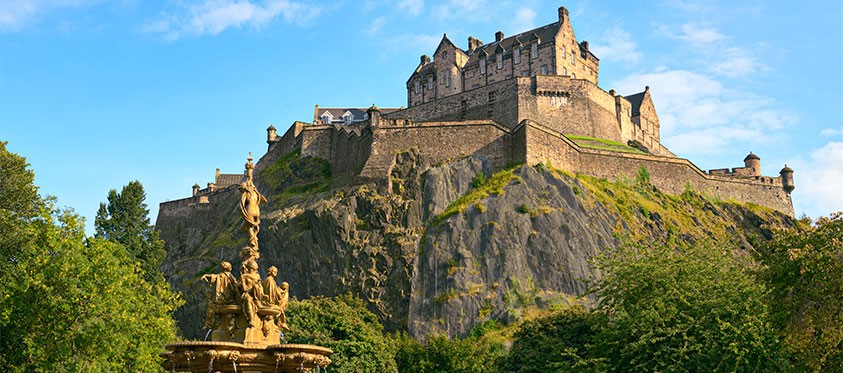 Manchester Airport to Edinburgh
Edinburgh is 224 miles north of Manchester Airport. There are a number of ways to travel to and from Manchester Airport from Edinburgh.
By train
Regular trains connect Manchester Airport and Edinburgh Waverley station. The average journey time is between 3 and 4 hours, with the fastest trains making the journey in 3 hours 14 minutes. Some trains connect in Newcastle, York, Preston or at Manchester Piccadilly but there are also direct trains between Edinburgh and the airport.
By coach
You can travel from Manchester Airport to Edinburgh by coach. The fastest, most direct buses take around 7 hours to make the journey. Overnight coaches can get you door to door in 6 hours 45 minutes.
By car
Driving between Edinburgh and Manchester Airport takes around 4 hours via the M6, A74(M) and A702. Alternatively, a scenic route is the A7 through the beautiful Scottish Borders. If you choose to drive from Edinburgh to Manchester Airport it could be a good option to make the journey the night before your flight and stay in an airport hotel. If you don't have your own car you can hire a car from the airport.